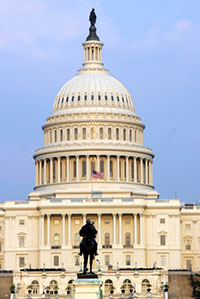 On behalf of our members, ADvancing States advocates for the advancement and sustainability of federal legislation, policies, and regulation that address the needs of state agencies, the individuals they serve, and the communities in which they live.
Policy Positions
Build the capacity of the aging and disability networks to meet the unique needs of a growing population amid a rapidly-changing health care landscape.

Safeguard funding, state flexibility, and beneficiary access to mandatory and discretionary programs that support and sustain state long-term serves and supports systems.

Support solutions to short and long-term federal deficit reduction efforts that do not threaten the health, well-being, or independence of older adults, individuals with disabilities, and their caregivers.

Protect and enhance individual economic and health security for all, regardless of age or ability.

With bipartisan, bicameral support, reauthorize and strengthen the Older Americans Act (OAA) to better meet the needs of current and future seniors.